We are campaigners fighting for more support for bereaved families, fairer funerals and ending poverty. In our blog we discuss issues and themes related to dignity, emotional support and affordablity in funerals.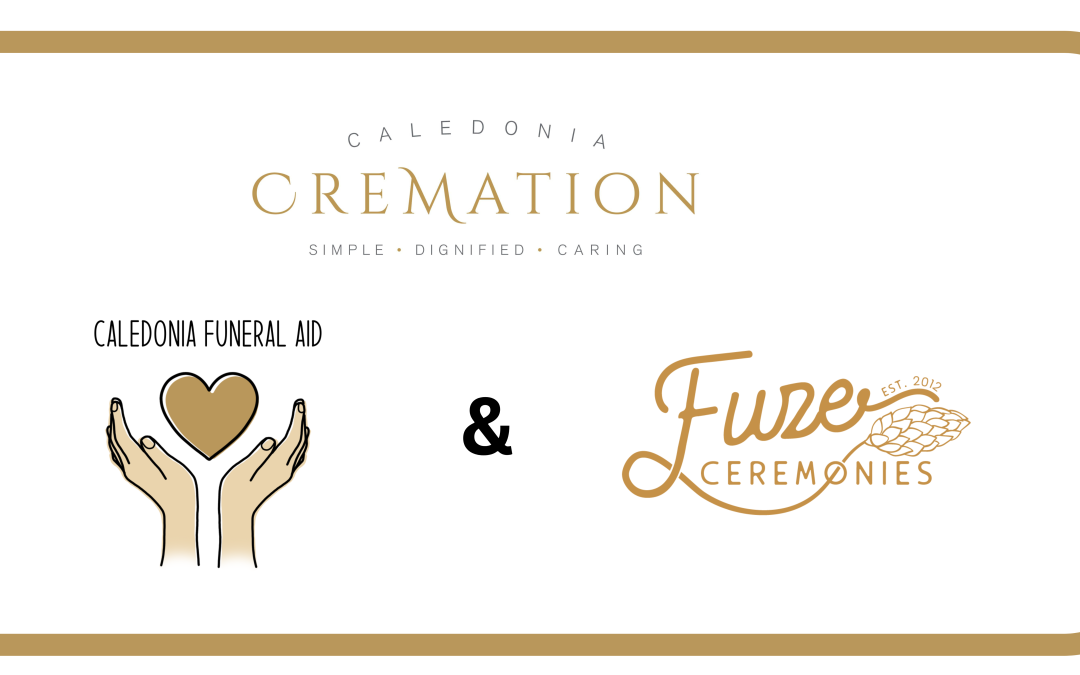 We are delighted to partner with The Fuze Foundation to provide free of charge funeral celebrant services to bereaved families experiencing hardship.
Caledonia Cremation and our funeral advice line, Caledonia Funeral Aid were set up to support bereaved people across Scotland, especially those facing funeral poverty.
We are passionate about working with like-minded organisations so we can increase the type of support we offer, and are delighted to partner with The Fuze Foundation. They provide celebrant services at no cost to those experiencing financial hardship or terminal illness.
We have already called on their services to support bereaved people who have reached out to us for help, and will continue to do so for anyone who wants that kind of support.
Morag Webster, Chair of The Fuze Foundation adds,
"Partnering with Caledonia Funeral Aid to provide free of charge funeral celebrant services to the bereaved families they support, is such a natural step for us and supports one of our key purposes of fighting funeral poverty and supporting families in need.
We are committed to continually campaigning to eradicate funeral poverty and share so many values with both of these organisations. In particular, we love how transparent they are when signposting clients to essential knowledge about planning and arranging a funeral. We are looking forward to long and successful partnership."
Everyone deserves a dignified and caring goodbye, regardless of their financial circumstances, and thanks to our partnership with The Fuze Foundation, we are even better able to achieve that for bereaved people across Scotland
More about The Fuze Foundation and Ceremonies
Fuze Foundation was established in 2012 to tackle the growing epidemic of funeral poverty head on. They have provided hundreds of funeral, and other ceremony types, free of charge for those in need and financially stretched. The Fuze Foundation also offers not-for-profit Legal Humanist Marriages in Scotland, through Fuze Ceremonies, and campaigns for equality, diversity, and social justice.
Fuze Ceremonies have a team of 60 professionally qualified, disclosure checked and fully insured celebrants operating across the length and breadth of Scotland. Couples who choose a Humanist Wedding Ceremony conducted by Fuze are supporting their ongoing give-back to good causes, as a donation from their fee is gifted to their Fuze Foundation.
These donations, along with their fundraising efforts, help them to provide celebrant services at no cost. They also never charge for children's celebrant funeral services.
Their team passionately engage and promote 5 key purposes:
Purpose 1: Promoting Humanism
Purpose 2: Embracing Diversity and Inclusivity
Purpose 3: Promoting Religious Harmony
Purpose 4: To Fight Funeral Poverty & Support Families in Need
Purpose 5: Supporting Charities