We are campaigners fighting for more support for bereaved families, fairer funerals and ending poverty. In our blog we discuss issues and themes related to dignity, emotional support and affordablity in funerals.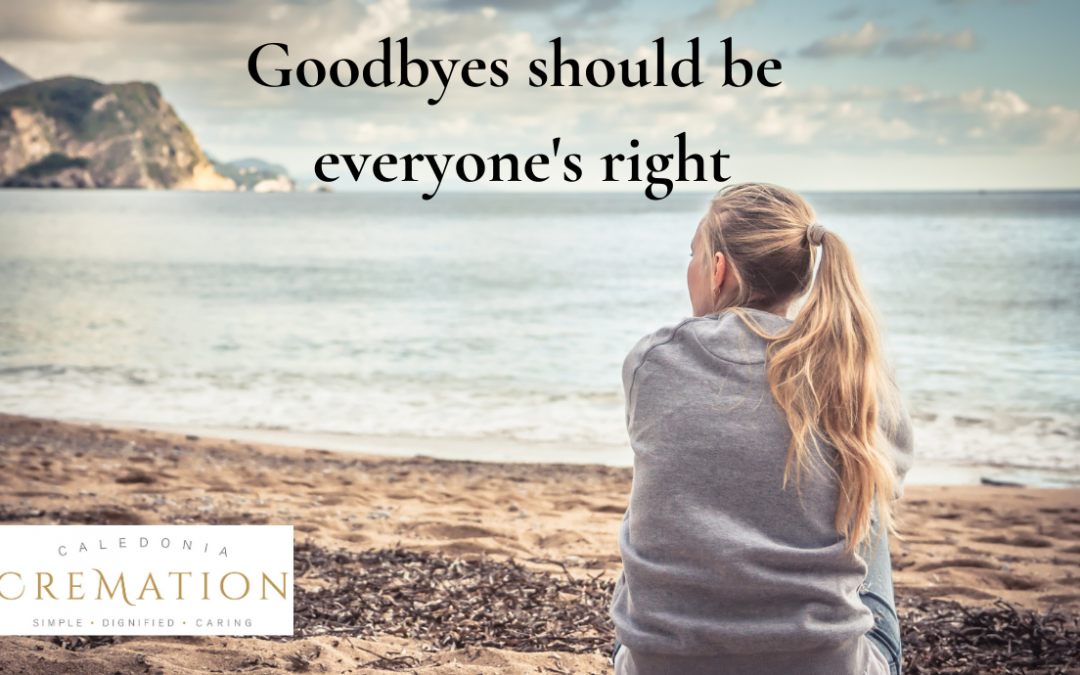 Would you like to help us end funeral poverty in Scotland?
In 2018 , the anti-poverty charity Community Renewal set up a not-for-profit funeral directors – Caledonia Cremation – to help bereaved people across Scotland who were prevented from saying their goodbyes due to huge funeral costs.
Funeral poverty is a real issue throughout Scotland and as funeral costs rise year after year. it means that one in seven are forced into debt following a bereavement, putting added strain on grieving families. When you imagine that the average cost of a funeral in Scotland is now £6,535, of which £4,229 is paid to the funeral director, you can see how this can have a devastating impact on families at the worst possible time.
Caledonia Cremation is committed to providing a dignified and caring solution. As well as providing not-for-profit direct cremations, we also offer practical and emotional support to everyone who contacts us.
To help us support as many people as we possibly can, we are reaching out to kind-hearted fundraisers to consider choosing Caledonia Cremation as their chosen charity.
Whether its the virtual Kiltwalk, Ride the North or the Great Scottish Run, by selecting Caledonia Cremation, you will be helping people like Linda…
Linda's Story
Linda had been paying in instalments for her mother's funeral, which had been two years prior when her brother died unexpectedly.
Working part-time in a minimum wage care role, and with a young family to care of, she had no spare money or savings and was not eligible for government financial support. The stress was giving Linda sleepless nights and required her to seek help from her GP.
Caledonia Cremation promised to help her and immediately carried out her brother's cremation and also linked Linda with financial and practical support available to her.
We now need YOUR help so we can support more people like Linda.
Everyone deserves to say their goodbyes without the additional worry of financial stress
If you have any questions about raising money for Caledonia Cremation, then please do get in touch. Call 03000 113 311 or Email funerals@caledoniacremation.org.uk
If fundraising events aren't your thing but you would like to show your support then you can make a one off donation here
Thank you so much