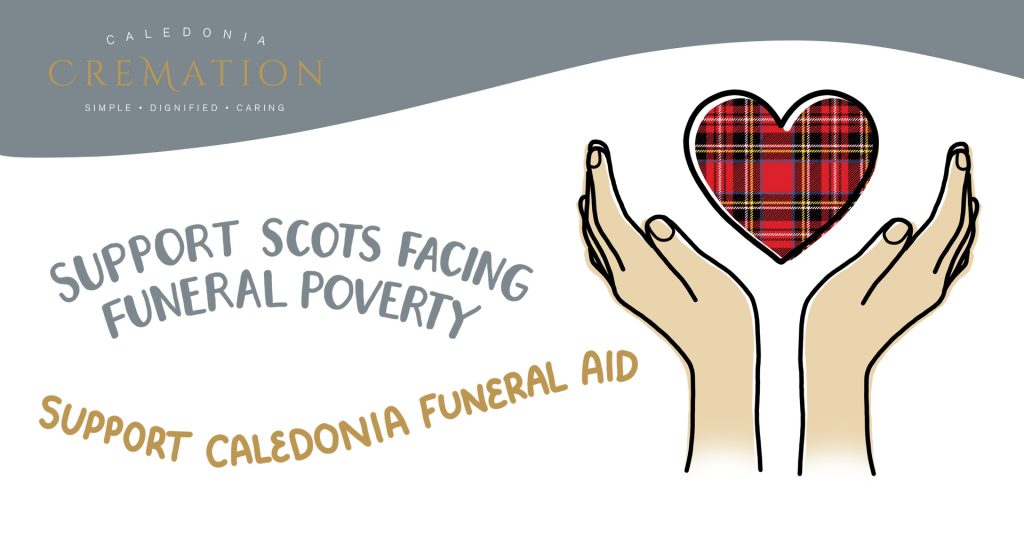 Summary
Funeral Poverty Adviser & Funeral Arranger
Part Time
£23,000-£28,000
Homeworking
Closing 26 May 2022
Click here to download full Job Description
Role
Caledonia Funeral Aid CIC is a social enterprise and part of the anti-poverty charity Community Renewal Trust. Our vision is for a Scotland where everyone can afford a dignified funeral, personal to their needs. Currently we know thousands of bereaved Scottish families fall into deep funeral poverty which adds to their trauma and suffering at the worst possible time.
Part of our work is to act as a funeral directors, offering simple dignified caring direct cremations with high-quality service and an affordable price. This is done primarily as a telephone service and involves us collaborating with partner funeral directors and crematoria.
Caledonia Funeral Aid CIC also provides advice on funeral practicalities, funerals costs and the emotional toll of a funeral through a support helpline, online resources and community events for people who have recently experienced bereavement. Increasingly we are also seeking to provide community workshops, events and meetings for people who may in future face funeral poverty to seek to reduce this. We are hoping that these aspects of our work can increasingly be delivered through volunteers but we are aware that these volunteers need careful recruitment, training and support.
This is expected to be one of a small number of posts each sharing the delivery of all aspects of Caledonia Funeral Aid CIC and Caledonia Cremation. We do not require you to bring complete knowledge about funerals and funeral poverty but rather to draw on our existing knowledge, be both thorough and caring, and quickly build connections/expertise.
Our mission is ending funeral poverty. The key aspect of this role is to provide advice through our telephone helpline, through online resources, through social media and through other enquires. This advice will be about funeral practicalities, funeral costs and the emotional toll of funerals. Signposting people to claim funeral benefits/grants is one part of this, but a larger part is compassionate listening. We increasingly also wish to use community events/workshops help prevent funeral poverty occurring.
Another key aspect of the role is providing funeral director services in which you will make arrangements with the family/friends of a deceased person to conduct a direct cremation funeral. You will then be involved in sub-contracting with partners to fulfil different aspects of this including the recovery, care for, storage and transport of the deceased person. Please note that we are not a traditional funeral director, indeed most of your role will be conducted working at home. However, you may have some limited involvement in recovery, care for, storage and transport, mostly to understand the process – you will never be involved in this routinely. You will be on a rota to respond to occasional out-of-hours urgent calls (sometimes overnight) from people with an emergency situation.
In this role of funeral arranging, you will need to use email, post and telephone to: listen to people's needs, provide holistic support, take payments, arrange a formal contract and record evidence of decisions/authorisation in our secure online Management Information System. Communicating clearly, compassionately and punctually between all parties involved in the funeral at all times is absolutely vital.
Application notes
Application closing date: 12noon 26/05/2022
Please read the full job description. Apply with a CV and covering letter, Your covering letter must focus on whether you meet the essential and desirable criteria in the person specification. Send application to the Chair john.halliday@caledoniacremation.org.uk.
Interviews will be held on 30 May and 1 June – please keep at least one hour free on each of these dates.